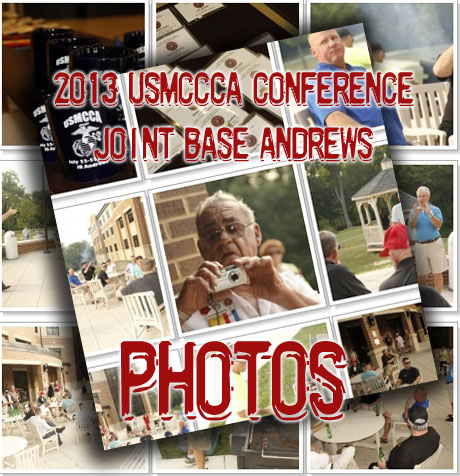 My apologies folks, we updated the "gallery" plug in and it did NOT play well with the rest of the site. WORKING ON THE PROBLEM NOW. –Kate
Photographers, photographers everywhere!
For candid  photos of the 2013 conference by Kate Stark, Don Parzanese and Mike Pitts  view here.
For photos of the Merit Award Banquet by SSgt Jeffrey D. Anderson, go here.
And though not posted yet, the Assistant Commandant's photographer will have some here.